Cash For Scrap Metal in Mt. Airy, MD
Metal is a major component of most products we use and enjoy. Unfortunately, mining for new metals is disastrous for the environment. Recycling is a great solution. When you return your used scrap metal, the material is smelted down and reused, reducing the demand for mining. Even better, at Reliable Recycling, you can get cash for it! 
For over 100 years, we have served Mt. Airy, Maryland, and the surrounding areas with efficient and profitable means of recycling. We accept a variety of ferrous and non-ferrous metals, including: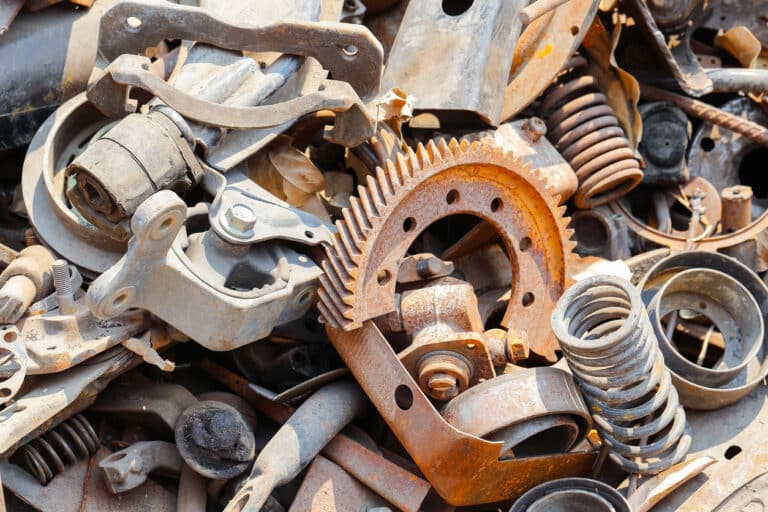 Aluminum

Brass

Cast iron

Copper

Lead

Stainless steel

Steel

Zinc

Cardboard

Some electronics
We recommend you check out the list of materials we do not accept before coming in.
Prices are determined by metal purity and current world market values. These prices fluctuate often, so call ahead to receive the most accurate estimate.
Roll-Off Container Service in Maryland
Let's say you have a lot of scrap metal to bring in. Like, A LOT. That's no problem for Reliable Recycling!
For renovations and industrial projects, utilize our roll-off container rental service! The process is as easy as 1-2-3.
We deliver the container to your site

You fill it up and call us when it's full

We pick up the container, weigh your materials at our facilities, and send you a check
Yes, it's that easy!
Our containers are available in 30, 35, and 40-yard options. The main difference is the height of the sides at 5ft, 6ft, and 7ft tall. All containers are just under 8 feet wide and 20 feet long.
Help the environment and your local Mt. Airy, Maryland community, and get paid at the same time! Call Reliable Recycling today.